Mehernaaz is certified from various institutes in India, Switzerland, UK, USA, and Australia. She is based in Lausanne, where she works with individual clients, conducts small group classes and runs corporate workshops. She also conducts workshops in India on demand.
She promotes exercises for strengthening and mobilizing the back, neck, core muscles, as well as disc herniation and progressive reduction of back and neck pain along with posture correction.
Through Hatha Yoga, she would like to bring her clients a relaxed and well concentrated mind and a body which functions more efficiently and symbolizes vitality.
Guiding her clients in strength building, flexibility improvement and well-being, with a holistic approach, has been her passion since almost 25 years.
She is privileged to be accredited by ASCA and RME in Switzerland, for Hatha Yoga.
Both organisations encourage professional ethics, taking into account the approach of each therapist and provide services to health professionals, insurance companies and patients. Professionals who received the seal of quality by ASCA and RME, proved successful advanced training and extensive professional skills, regularly attend continuing education courses, display extensive practical experience with patients, offer sufficient cover for professional indemnity insurance and are subject to periodical quality reviews by ASCA and RME.
Qualifications & Professional Experience
Accredited by RME (Register of Empirical Medicine) in the discipline of Hatha Yoga, Basel, Switzerland
Accredited by The Foundation ASCA (The Suisse Foundation for Complementary medicine) in the discipline of Hatha Yoga, Fribourg, Switzerland
Energy Centre Sàrl – Diploma in Anatomy, Physiology & Pathology, Geneva, Switzerland
Certified in Scientific Stretching, by CHEK Institute (Corrective Holistic Exercise Kinesiology), UK
Diploma in Yogic Science from Yoga Vidya Niketan, Mumbai, India
Certified by CHEK Institute, as a Holistic Lifestyle & Nutrition Coach, Level 2, San Diego, USA & Level 1, Sydney, Australia – Optimal health through practical nutrition, stress management & holistic lifestyle coachinge
Certified CHEK Practitioner, Level 2, New York, USA & Level 1, Sydney, Australia – Movement assessment, exercise selection, back pain treatment, corrective exercises, red flag identification, postural analysis and modifications for common orthopaedic disorders
Certified Exercise Coach, CHEK Institute, UK – Physiological load assessment, exercise selection and modifications for common imbalances in the body
Trained for Exercise and Back & Neck pain at KOA Institute, Gold Coast, Australia
ISSA certified (International Sports Science Association), USA
Trained in exercise science, by Sensei Pervez Mistry (Masters in Exercise physiology & Doctorate in Karate), Mumbai, India, 1995-97
Founder of Wellness Lausanne, rue de Bourg 35, Lausanne, April 2021
Small Group Classes, Workshops, Semiprivate & Personal Training (self-employed) for back & neck pain & strengthening, Hatha Yoga and body toning at Lausanne Palace Spa, Lausanne, Switzerland, 2012-20
Conducts various Fitness, Back & Neck pain and Hatha Yoga workshops for corporate companies in Lausanne and Mumbai, since 2002
Writes articles on Hatha Yoga, fitness and lifestyle modifications for The International Parent School Magazine, Switzerland
Worked independently from her cabin at WELLNESS 37, Rue du Simplon, Lausanne, Switzerland, 2013-14
Fitness and Lifestyle Consultant for Lowe International Pvt Ltd, Mumbai, India, 2006-19
Conducted a Hatha Yoga Course for the employees of Tata Institute of Fundamental Research (TIFR), on Yoga & Yogic living, Mumbai, India, 2008
Wrote fitness and lifestyle columns for India's leading newspapers – The Times of India, DNA, The Indian Express, Mid Day & other publications. To find the articles please click here.
Trained the Mr. India Contestants, Mumbai, India, 2003
Personal Trainer since 1996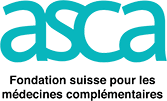 The ASCA Foundation – The Suisse Foundation for complementary medicine, with an experience of over 25 years, is subjected to supervision from the Suisse Confederation (DFI).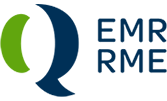 The RME – Register of Empirical Medicine is a quality label recognised all over Switzerland for the past 20 years.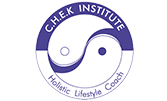 Certified by Corrective Holistic Exercise Kinesiology (CHEK Institute), USA, England, Australia. Holistic nutrition and lifestyle consultant.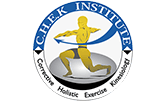 Certified by Corrective Holistic Exercise Kinesiology (CHEK Institute), USA. Holistic coach for exercise, back strengthening and postural correction.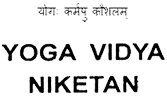 Yoga teacher certified by Yoga Vidya Niketan (YVN), Mumbai, India.