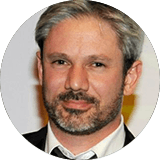 Édouard Deguemp – Pully
""With the passing years, the muscles weaken and various pains appear, especially the lower back, because of bad postures.
Read more
During the private coaching sessions, Mehernaaz helped me to become aware of what I needed, and that it was possible to regain strength and reduce pain. Her work is based on strengthening of the deep muscles of the body, along with a balanced diet and improving posture. She explains, motivates with firmness but kindness.
Her Hatha yoga classes are complementary to the private sessions for improving concentration, breathing and flexibility."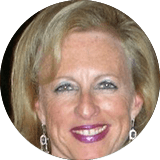 Maryline Rouland, Elégance Immobilier SARL – Echandens
"A great professional who uses methods adapted to each person and to the pain corresponding to each participant.
Read more
Moreover her pleasant personality generates a privileged moment of serenity in both the yoga class and other classes offered by her. The softness of her gestures while correcting our postures shows her perfect efficacy."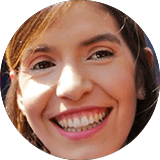 Sandra Gomes, Nurse - Lausanne
"I have been taking private lessons with Mehernaaz for several months following back pain caused by poor posture and a very intense job
Read more
from a physical point of view. Since the first day, Mehernaaz has been able to put me in confidence. Thanks to her expertise, patience and kindness, I see a great improvement in my posture and reduced pain. A big thank you for everything."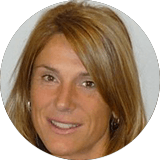 Anna Toniutti, Care Channel Director Nestlé Purina Europe - Lausanne
"Mehernaaz started to work intensively with me after an injury on my lower back in February 2012. She patiently followed me weekly with personal
Read more
training, Yoga classes and giving me exercises to be done at home daily. She constantly monitored my progress, advised me professionally new changes to my posture. She encouraged me to believe on my recovery and my body's ability and reminded me to achieve good health day after day.
After 5 months my mobility has strongly improved as also my confidence thanks to the several sets of stretching. Working with Mehernaaz is more than just exercising. I feel cared gently but also firmly, challenged to overtake obstacles. She is very scrupulous and accurate, aiming to reach with me solid improvements, before increasing the work level.
Her advices are precious to daily life for a better posture and body consciousness, empowering me to lead my improvements. So I am happily continuing the journey with her and certainly recommend her as individual fitness trainer and Yoga master."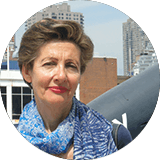 Catharine S. - Lausanne
"For years I complained of lumbar and cervical pains. When a shoulder and a knee started bothering me, I decided to join Mehernaaz' Yoga class.
Read more
weaknesses and level, even during the group classes. She is very attentive and watchful. I had never exercised in my life but I joined the Back and Abs class. These two classes involve different energies but are very complementary. My aches and pains gradually shaded away."
Céline D.
"Classes are adapted to our level and to our physical capacities, in English and in French – Mehernaaz is attentive so that everyone understands the
Read more
the instructions. The atmosphere is pleasant, a real moment of relaxation, where you learn to breathe, to hold your back and your abdominal muscles, leaving aside the rhythm of daily life. Very appreciated!"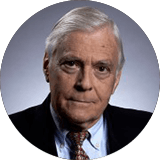 Ilja Feldstein, Financial Advisor Insuvest Consulting - Lutry
"Chef d'orchestre! Me? Yoga? You must be joking. Well I underestimated Mehernaaz's persuasive arguments and attended one of her workshops
Read more
un de ses ateliers à Lausanne en juin 2012. Mehernaaz mène ses cours comme un in Lausanne in June 2012. Mehernaaz runs her classes like a chef d'orchester in which every student feels like playing the first violin. In spite of a class of 12, everybody gets personal attention.
Most appreciated is that she explains the specific benefits of every practice. Thank you, Mehernaaz, for making me discover authentic Yoga which is, as I learned, a precise science. Without Mehernaaz I would still be bathing in my prejudices."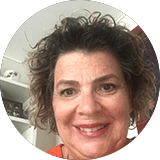 Isabelle Dietrich, Atelier Créations Isabelle – Ecublens
"I particularly appreciate Mehernaaz's classes for her serious and personalized follow-up. The effects on the body are clearly perceptible.
Read more
The sessions are structured and balanced. The feeling is of relaxation and well-being. She is warm and pleasant. I can only recommend her work."
Magdalena – Lausanne
"Strengthen Back and Abdomen is an excellent and very dynamic class of superior professional standards. In 3 years it already brought me a lot
Read more
of well-being. My body became more flexible, I improved my body posture, strengthened my muscles and increased my bones density. I recommend this course to all those who desire to improve their health and live a long life with an excellent health condition."
Aline Schaer – Yverdon
"Supervision and individual monitoring, adapted to each participant in the group! A good time to take care of yourself and have a moment for yourself, in relaxation and calm."
Céline – Lausanne
"The Strengthen Back & Abdomen classes provide the perfect balance between stretching, relaxing and toning the muscles.
Read more
The limited number of participants guarantees one-on-one attention. It is very nice and a great change from the overcrowded classes at fitness centres."
Cécile V. – Pully
"I came to Mehernaaz thinking various small pains and stiff areas were to be expected and accepted. Not so. With a personalised approach will help you
Read more
restore balance to your body. She has helped me regain limber movement keeping a chronic back ailment at bay. I warmly recommend her classes to all."
Rauni – Lausanne
"I have done abs and back gym with Mehernaaz since three years. I am very grateful for her attention to detail and knowledge about the human body.
Read more
That's why she can so skillfully create the program of the classes to touch every part of the body and I always feel like a new person when the class is finished."
Magdalena – Lausanne
"I never get bored in Mehernaaz's Hatha Yoga class as she is very professional, dynamic and energetic. I can concentrate better in my daily life
Read more
since I am following the classes and my body became stronger and more resistant to any disease. I learned how to breathe in the most efficient way."
Brigitte Gartmann – Lausanne
"Mehernaaz observes you, finds your imbalances, your tensions and notes everything! Ensuring a very individual and professional follow-up. It's perfect when you're 64 years old."
Vittorio – Lausanne
"I find the follow-up very qualitative and the exercises are targeted for the needs of each individual. The results and benefits are impressive! Personally, I highly recommend taking her classes!"
Anonyme – Lausanne
"Mehernaaz is competent, professional and very attentive. She manages a group class by giving personal attention to everyone. Which allowed me to take group classes despite some medical problems."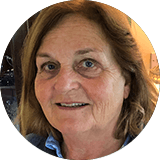 Nichola Armstrong – Blonay | Ireland
"Classes in person and online. I have been doing Hatha Yoga classes with Mehernaaz for several years and find them excellent, we also did online
Read more
classes via Skype during the Covid-19 epidemic which worked out very well too."
Céline Balmer, Office Administrator LDH Energy Europe Holdings SARL – Lausanne
"With softness and care, Mehernaaz will be the ideal person not only to help you to correct your posture in the daily life but also to work out a personalized
Read more
training program with stretching and exercises to prevent or decrease body pains. She is extremely conscientious and precise in her teaching and she intends to improve physical and mental health of her clients.
I was personally very handicapped due to back problems. Mehernaaz helped me to reinforce my deep muscle structure through exercises and stretching, along with a regular Yoga class to improve my body flexibility, breathing and eliminate stress."
Cinzia Piccoli, Project Manager – Lausanne
"When I started Yoga with Mehernaaz, I was looking for inner peace and better health in my life. From the first class, I felt that I had found exactly what
Read more
I needed, the way towards better control of my mind and body. Mehernaaz is a highly professional, dedicated, human person that has a natural ability to communicate and teach what is best for you. She conveys to you what she practices in her everyday life, Yoga as a source of balance and health. In her classes every student is followed carefully and personally.
She is perfectly aware of the problems of each of us and provides exercises according to everyone's capacity. During more than one year in Mehernaaz's classes, every time I learn something new about body, nutrition, postures, but I also meet with new friends. In such a good atmosphere, everybody can really enjoy positive vibrations."
Daniel Trzesniak, Souscripteur Swiss RE – Zürich
"I learned about CHEK institute from a friend in Australia last year when I told him about my back pain. He said that visits to a CHEK Practitioner worked well
Read more
for him and recommended that I should try as well. When I came back to Switzerland, I looked for a practitioner here and found Mehernaaz's webpage on the Internet. I went to Lausanne to consult Mehernaaz for the first time in December 2011 and returned every month after that. I could already see results from the first day.
Not only the method works (and it is still working) well for me, but also I found Mehernaaz, who is directly responsible for my improvement. She is really committed to looking after my wellbeing, which I truly appreciate. She has lots of energy and motivates me to do my exercises regularly. I hope to reach my goal, which is to start doing sports again. And I am positive that thanks to Mehernaaz this will be very soon."
Denise Thévenaz, Massage Therapist – Yverdon
"I find the courses very well structured. I appreciate Mehernaaz's concentration, especially the fact that she always corrects us."
Hugo van den Hombergh, Real Estate Agents Executive Consultant Home Select – Lausanne
"As a starter it is important to get a vibe for something unknown. From the first class on, her way of explaining and her calmness definitely triggered that
Read more
vibe in me and I am glad I met her so I could get to enjoy Yoga in the future with pleasure. A good start is half the job, as we say in the Netherlands. Mehernaaz is a dedicated and knowledgeable teacher. Her approach is very personal and she really takes time with her students to make the best out of it.
Her personal attention also shows in the limited number of class members, so she can assist all of us. And as a Back pain therapist she seems to know what she is talking about, it is helping me a lot. I wish you success in Lausanne!"
Judy Wilson, English language professor, Berlitz – Lausanne
"I have found attending Mehernaaz's classes extremely difficult and challenging because of my physical problems, but the benefits over the
Read more
2 months I attended were already becoming apparent. My flexibility, general wellbeing and body shape was certainly improving. Mehernaaz was unfailingly kind, attentive and knowledgeable. I felt in very safe and experienced hands. Thank you."
Julien Fasquelle, Jegher Last year in "design" at Ecole Lausanne – Lausanne
"After I got a blockage in my back, my osteopath put me in touch with Mehernaaz, a Yoga teacher. Her classes have enabled me to re-learn
Read more
how to inhale and exhale through the nose in a relaxed atmosphere, by stretching the limits of the body by resorting to postures; through the sessions, gradually, flexibility returned: opening of the thoracic cage, improvement in a manner to be able to manage from day to day. Mehernaaz is very attentive towards each of her students."
Laurence Zähner, Manufacturer of lampshades to order – Lausanne
"Mehernaaz took over from my former and excellent Yoga teacher Maite, who went abroad for some time. I have been practicing Yoga since about
Read more
twelve years. It was very difficult to find a teacher to succeed Maite. After several trials with other teachers whom I did not find up to the mark, I fortunately came across Mehernaaz in March 2012. Her classes are different from those of Maite: calm, without continuity, more sober. This approach is a discovery and this discovery is interesting and enriching.
After Mehernaaz's Yoga class, we feel very serene, better focussed, body and mind mutually talking and listening to each other. This procures immense benefit. Last thing: Mehernaaz is extremely attentive to the students: she corrects, adapts the posture to the needs of each one all through the course. In some way, it is the luxury of a private class in a group class!"
Lucia Gonzo, Psychiatrist Appartenances – Lausanne
"I have been doing Yoga intermittently for the last 11 years but Mehernaaz is definitively the best teacher I ever had. Her competence, professionalism,
Read more
good balance among encouragement, determination, sweetness and rigour really convinced me to continue to practise regularly and with joy."
Marianne Westmacott – Lausanne
"I am a woman in my 50's and had never practiced Yoga before I started Mehernaaz's classes back in November 2011. I was in good health and was
Read more
doing a lot of hiking and walking, but realized I had to start another activity, as my ankle, which I fractured some years earlier, still bothered me and my joints in general were stiff. Moreover, I needed to de-stress, so I chose Mehernaaz's Yoga classes as a supplement to my other activities and I indeed made the right choice.
Mehernaaz is a warm, knowledgeable and very professional person and has a very individual approach to each student. I can highly recommend joining Mehernaaz for either a personal training session or her small collective classes. I am so happy I joined and I am feeling so much better and fit in my daily life."
Mary Wilhelm – Lausanne
"I have been searching for an "authentic" approach to Yoga and finally I have found Mehernaaz. My week is filled with spinning classes and
Read more
dresistance training (and the normal running around with the kids). This time is for me. I feel energized and in control. This is not an exercise where you are sweating and out of breath, but a mind – body approach to Yoga.
I am learning how to control my breathing and to increase my flexibility. Anyone looking for a more spiritual experience should look no further than Mehernaaz's classes."
Dr Michèle Clément Pralong – Lausanne
"After half an hour of posture testing, Mrs Mehernaaz Dugast Rouillé brought out the two major posture problems I have had for many years, in spite
Read more
of all the fitness sessions. With some simple exercises, done on a daily basis, I feel that my posture is improving and my back pain has already reduced. Thanks!"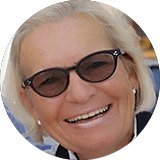 Sari Suominen – Lausanne
"I have been attending Mehernaaz's Yoga class for nearly a month now. I had done some Yoga before, but something always seemed to be
Read more
missing. After listening to Mehernaaz during our first class I knew immediately what it was! Mehernaaz teaches Yoga in a traditional way which combines the mind, body and soul. I highly appreciate her individual approach with every student; step-by-step she guides you towards the correct position of the Asana, all the while being aware of physical limitations of each student.
She also explains in thorough detail which muscles and organs are affected by each posture, not forgetting the ultimate goal – relaxation of the mind. I strongly feel that Yoga with Mehernaaz will lead to a life changing experience. She is extremely knowledgeable and has an aura and spirit that are inherent only to those brought up in an ancient rich culture of traditional Yoga. Warm welcome to Lausanne Mehernaaz!"
Maria P Valles, Chef – Head - Learning & Development Castrol India Ltd – Mumbai
"The health and lifestyle seminars conducted by Mehernaaz Dugast Rouillé for our employees have been extremely good. Today's executives
Read more
have high stress lifestyles with little time for exercise. The inputs and the practical realistic tips that Mehernaaz has provided through her group sessions and individual counselling has motivated many of our employees to make lifestyle changes.
We look forward to offering the health and lifestyle seminars to more employees in our organization."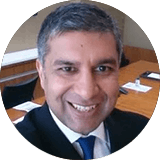 Nirbhik Goel, Vice President - Human Resources Regional Director - Training & Development (Middle East, Mediterranean & South Asia Region) Tata AIG General Insurance Company Ltd – Mumbai
"The feedback from the health and lifestyle seminars conducted by Mehernaaz Dugast Rouillé to our employees across the last 3 years
Read more
has been extremely good. The sessions have been very practical and the participants have greatly benefitted from attending her programs. We look forward to continuing our association with Mehernaaz in the coming years."
Ram Maheshwary, Group General Manager & Branch Head The Times of India – Mumbai
"I appreciate the excellent talk given by Mehernaaz Dugast Rouillé on fitness for our executives. The executives found the interactive session very informative and useful. Keep up the good work."
Sumanth Badiga, Chief Financial Officer AIG Middle East, Mediterranean & South Asia – Mumbai
"Thanks to Mehernaaz Dugast Rouillé, I lost 25 lbs in three months and rediscovered the joys of fitness and exercise after many years.
Read more
She is an educated and well trained professional who has a holistic approach to health providing custom solutions to the specific requirements of her clients.
Mehernaaz's annual seminars on health and fitness at Tata AIG Life and General Insurance companies were always interesting and interactive. I would like to use this opportunity to thank Mehernaaz Dugast Rouillé and wish her the very best in her endeavours."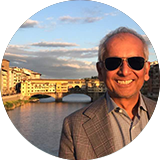 Jay Mehta, Group Director - Indian Operations The Mehta Group – Mumbai
"Mehernaaz has been training me for last three years. She has completed C.H.E.K Practitioner Level II and C.H.E.K HLC Level II course from C.H.E.K Institute,
Read more
USA and is the only certified C.H.E.K Trainer in India. The courses have taught her that training with the correct form and posture is essential to avoid injury.
She has also been taught rehabilitative training and can help in rejuvenating injured clients. I have found Mehernaaz to be an extremely diligent, hardworking and caring person and highly recommend her as a Personal Trainer."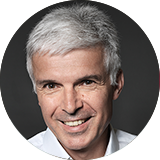 Bill Glad, Former Head of the President's Cabibet, European Athletics – Lausanne
"I am in my late 50s have been working regularly with Mehernaaz to address an injury to my back and leg that prevents me from being as active
Read more
as I would like. The task has been complicated by the effects of years of poor posture habits, but with her guidance and motivation I have made a lot of progress. Mehernaaz's approach is to address the needs of the individual through an evolving personalised programme of exercises and Yoga.
Importantly, she has the knowledge and professionalism to inspire confidence and the necessary commitment. In addition to the physical activities of the programme, from her instruction I have gained a greater awareness of the right ways to move, sit, breath and deal with stress. The work, and it is work, has reduced the restrictions to my movements, increased my core strength and improved my flexibility.
I can move quite normally and feel much better. If you are serious about improving a physical problem linked to your back or neck, I can strongly recommend that you consult Mehernaaz."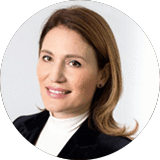 Andrea Delannoy – Lausanne
"Mehernaaz is a professional trainer and coach, she's patient and thorough, she listens and makes sure her clients are well served. I enjoy very much her
Read more
unique style and look forward to our future collaboration."
Cindy – Pully
"Mehernaaz is the ideal trainer. She is competent, professional and patient. She cares for good postures without forcing to excessive efforts and is
Read more
focused on the health of her students. Her attitude is very different from all the trainers I met till now. Yoga with Meher is very relaxing and invigorating and can improve significantly the flexibility of your body and the concentration in your mind."
Petra Kummer – Lausanne
"As a beginner to Yoga, I feel in very good hands with Mehernaaz. She perfectly brings across the message what Yoga is about, both in mental
Read more
and physical terms, in a pleasant and relaxed atmosphere. I look forward to this class every week – very recommendable!"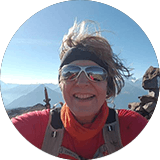 Erika Volkmar, Director Appartenances – Lausanne
"Mehernaaz is "the heart and the discipline". When you are a sports person and you are recovering from a spinal surgery, you tend to do
Read more
too much of it (too much work, too much sport, too much sitting for long periods, etc.), and too soon but above all not in the right manner. That is where Meher's coaching is crucial for me!
I have made significant progress, my figure is changing, my pain has reduced, and my performance is improving. Of course, it takes time and a strong will power. But Meher's patience and perseverance… is a bit contagious. So, if you wish to come out of the relapse spiral, you know what to do!"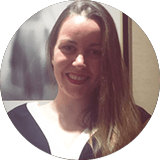 Mayte Clara – Pully
"I had the pleasure to attend Mehernaaz's Yoga class at Lausanne Palace Spa and I loved the way she gives it! She is a lovely person and her
Read more
personality makes the class very special and unique. She takes delicate care of each of her students, something which is very appreciated and effective.
Completed with her health and lifestyle advices, it all makes you feel in good hands and contributes to a very pleasant experience. She is a high standard professional, always willing to help you on your specific situation."
Dr. Amod Tilak, M.S. F.A.I.S. (Urology) – Mumbai
"Many of my patients who were referred to Mehernaaz Dugast Rouillé had associated complaints of back pain and some had problems
Read more
with weight loss. I know Mehernaaz since 15 years and her results are commendable."
Arup Gupta, General Manager – DNA – Mumbai
"We in Media, thrive on deadlines, and are perpetually in a tempo of activities, so much so that we do not know what to do when on a holiday.
Read more
However, this heightened stress levels need to be tempered with a dash of rejuvenating regime. This is where Fitness and Lifestyle Consultant Mehernaaz Dugast Rouillé with her exercise classes comes in. Mehernaaz taught us Chi Harvesting exercises which are a combination of Yoga, Tai-chi and Qi-gong, which helped us to create energy in the mind and body.
Our participants enjoyed the programme and also learnt how to work around correct nutrition, create movement in the office , correct exercise selection, reduce back pain, improve sleep habits, reduce mental stress and also how to combat fatigue."
Bina Patel Vice President – Spa Operations & Development The Indian Hotels Co. Ltd – Mumbai
"Mehernaaz was working with me and my husband Samir, to correct our postures. The exercises she recommended were extremely good."
Read more
It has taught us some life lessons, which we still use."
Darshana Gupta – Mumbai
"Mehernaaz was recommended to me by my doctor whose treatment I had taken for my back pain. I have been with her for the past 3 months/span>
Read more
and have appreciated her methodical path, which has been taken to strengthen my back. I have already seen very good results with both my back and overall fitness."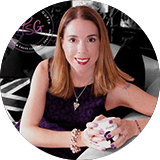 Heather Saville, Vice President - HRD & Personnel Lowe International - Lintas India Pvt. Ltd – Mumbai
"Mehernaaz's weekly visits to the office have been a tremendous support for the employees. She has helped them in all sorts of areas, from diet and
Read more
nutrition, to posture, exercise and has made appropriate suggestions and recommendations which have improved their productivity and health."
Dr. R. F. Beramji, M.B.B.S, C.F.P, M.D.Acup. Disp, Hospital Mgmt Beramji's Hospital – Mumbai
"I know Mehernaaz since last 12 years. I find her very sincere, dedicated, hardworking and knowledgeable as a Personal Fitness Trainer.
Read more
She takes good care of all my patients who are referred to her for back training programs and she has produced very good results so far."
S Umasankar, Department of Physics IIT Bombay – Mumbai
"I underwent the summer Yoga course conducted by Shri Nimbalkar's Yoga Vidya Niketan during May 2009. Ms Mehernaaz was one of the instructors
Read more
of the course. I found her to be thoroughly well versed in all aspects of the Yoga course. She is very meticulous, guiding us carefully through to final position of each asana (posture). For some of the more difficult asanas, she outlined the easier options, which I was able to do, which could give the full benefit of the asana.
I have suffered from intermittent back pain during the past fifteen years but I had no problem doing the majority of the asanas of the course and my back feels much better now."