Tone your body by strengthening your muscles
Individuals have different body structures, postures, needs and goals.
Mehernaaz therefore suggests a tailor-made body toning program to achieve results.
Three simple and effective steps to tone your muscles
(Hover over the images below with the mouse)
(Click on the images below)
Step 1
Understand her client's needs, goals and medical history
Step 2
Perform orthopaedic tests with posture assessment
Step 3
Then combines Weight and Resistance training, Swiss Ball and Medicinal Ball training, Foam Rollers, Roller Grids and Free-hand exercises to build a functional exercise program
Toned, strong and well-shaped muscles
Improved flexibility and mobility
Increased metabolism and hence a sustainable healthy weight
Easiness in performing daily functions and movements of life or sport
Let's understand this pyramid
Flexibility and Stability
Flexibility and Stability must always be given priority over Strength and Power for ALL.
If flexibility of muscles and joints is poor, your muscle strength and tone will become poor too, due to reduced range of motion in the joints.
When flexibility is improved, muscle balance is restored as tight muscles become relaxed and hence mobility of the joints improves.
The core and deep abdominal muscles are the power house of the body, poor strength in these muscles will lead to weakening of the other muscles of the body.
Core stability provides a strong base and support for movement and thus reduces the chance of injury.
Strength building
Strength building is next in line after flexibility and stability training.
Once an individual achieves significant flexibility, core strength and function, he/she has built a strong foundation in his musculoskeletal system as seen at the base of the pyramid.
This strong foundation will help him to build strength and tone in the rest of his body muscles of the chest, shoulders, arms and legs.
Those who will build tone only in the chest, shoulders, arms and legs (even if they use functional training), will lead to injuries since the foundation (core + flexibility) was not built first.
Building Strength
When is Power training implemented?
Muscle Power is only essential for those who are into competitive sport or have jobs requiring high levels of muscle power.
What you need to know about muscle toning
Machine-based strength training will weaken the core muscles and lead to injury and pain.
Machines should be used for isolating muscles during physiotherapy, not for general fitness.
Muscle balance a key to a fit body, is improved by stretching tight muscles and strengthening weak muscles.
Stretching and mobilizing is a MUST before and after any sport or exercise – to improve performance significantly and enable to be injury or pain free.Otherwise muscle balance can be disturbed.
Exercise selection, duration and intensity differs from person to person.
Body toning classes in Lausanne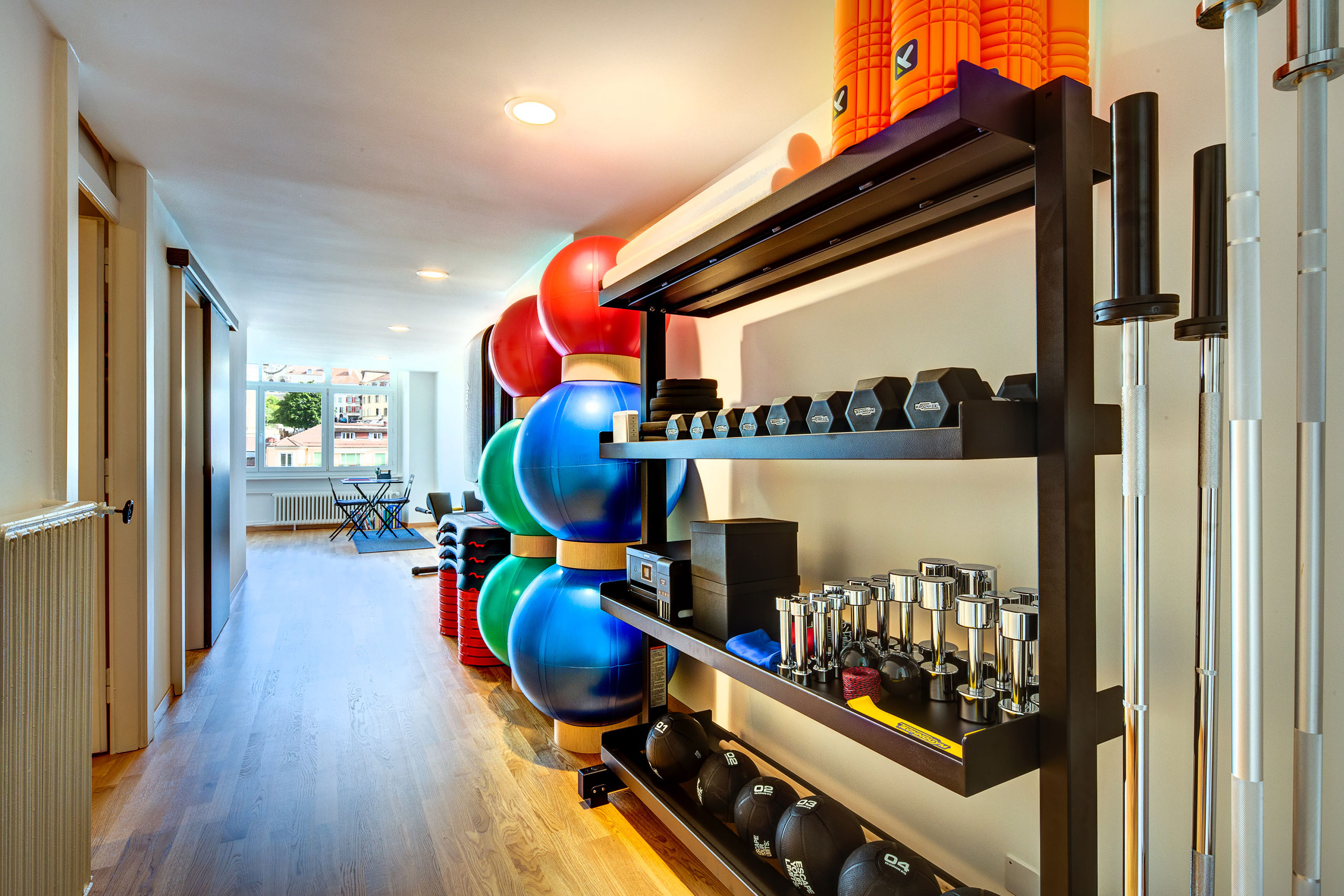 Location
At Wellness Lausanne
At your home
& via Skype
ASSESSMENT (Muscle & Joint Tests and a Personal Interview) are highly recommended to all clients/patients, before joining any group or private classes. This enables effective results and to understand their body and physiological loads, however they are not compulsory. Please click here for more information.
Private & semiprivate classes by appointments:
In English and French
Shower and changing room are at your disposal
SPECIAL OFFER 2023 – Personal Training

get stronger | improve flexibility | reduce back & neck tensions | improve posture | tone muscles | improve core strength | relax with hatha yoga
10 individual 1 hour classes for CHF 1050.-
instead of CHF 1200.-
(Offer valid for new customers
until December 31, 2023)
Classes possible in English or French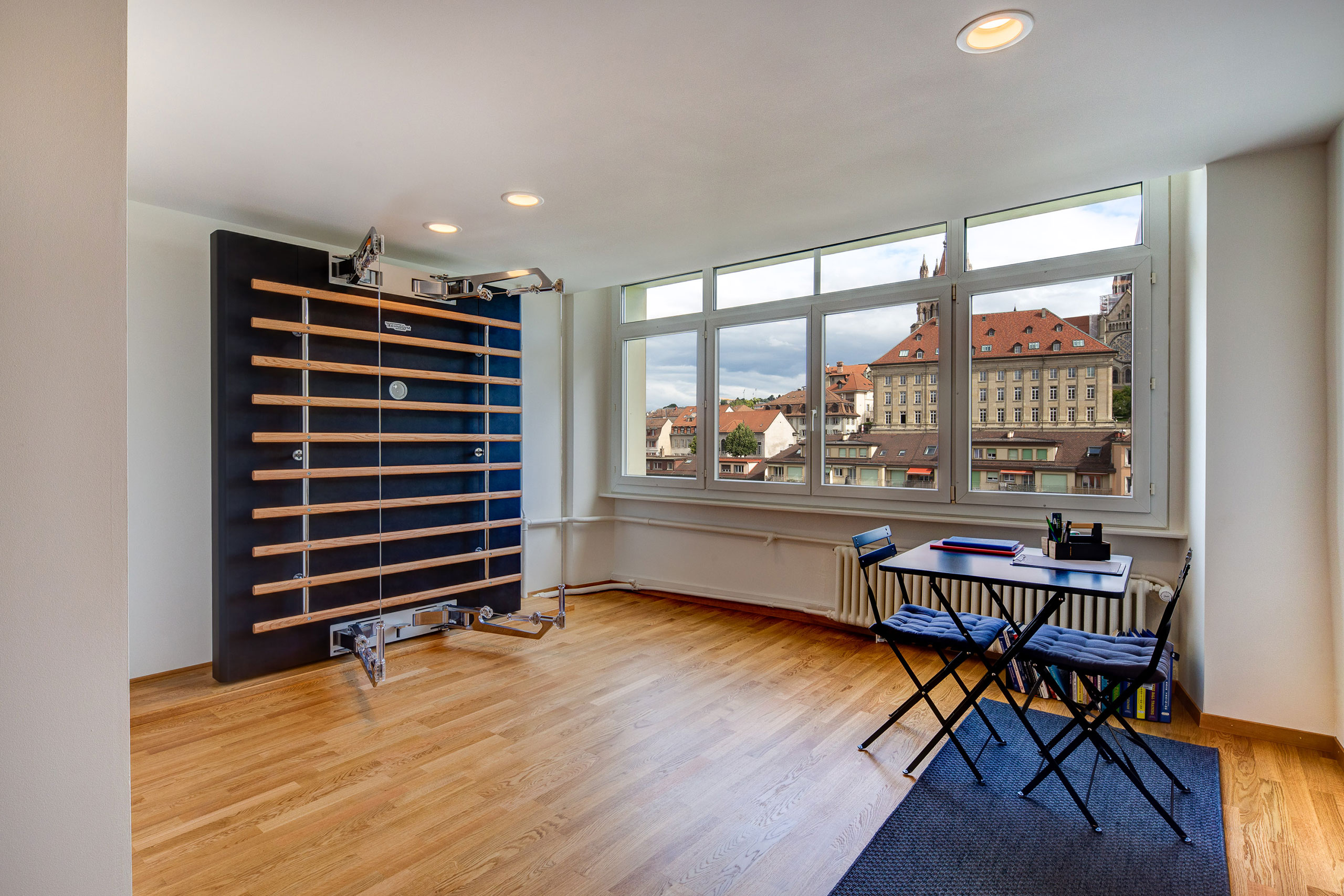 To learn more, click on the icons below.
Private class at Wellness Lausanne
1h Class ……………………………. CHF 120.-
1h15 Class ……………………………. CHF 150.-
Special offer 2023 – 10 classes of 1 hour each for CHF 1050.- instead of CHF 1200.-
Private class at your home
1h Class ……………………………. CHF 150.-
1h15 Class ……………………………. CHF 180.-
(Travel cost included)
Semiprivate class at Wellness Lausanne
Duration of the class 1h15m
2 participants : CHF 90.- / pers.
2 participants : CHF 80.- / pers. Seasonal subscription
3 participants : CHF 70.- / pers.
3 participants : CHF 60.- / pers. Seasonal subscription
4 participants : CHF 60.- / pers.
4 participants : CHF 50.- / pers. Seasonal subscription
Semiprivate class at your home
Wellbeing Assessment
Muscle & Joint Tests and a Personal Interview, duration approximately 5 hours – CHF 450.-
Travel costs of CHF 30.- for home assessments
Program design
A tailor-made program prepared for you, to help you practice at home or on travels: CHF 150.-
2 programs: CHF 200.-
3 programs or more: CHF 230.-
Subscription fees
One-time registration fee CHF 25.-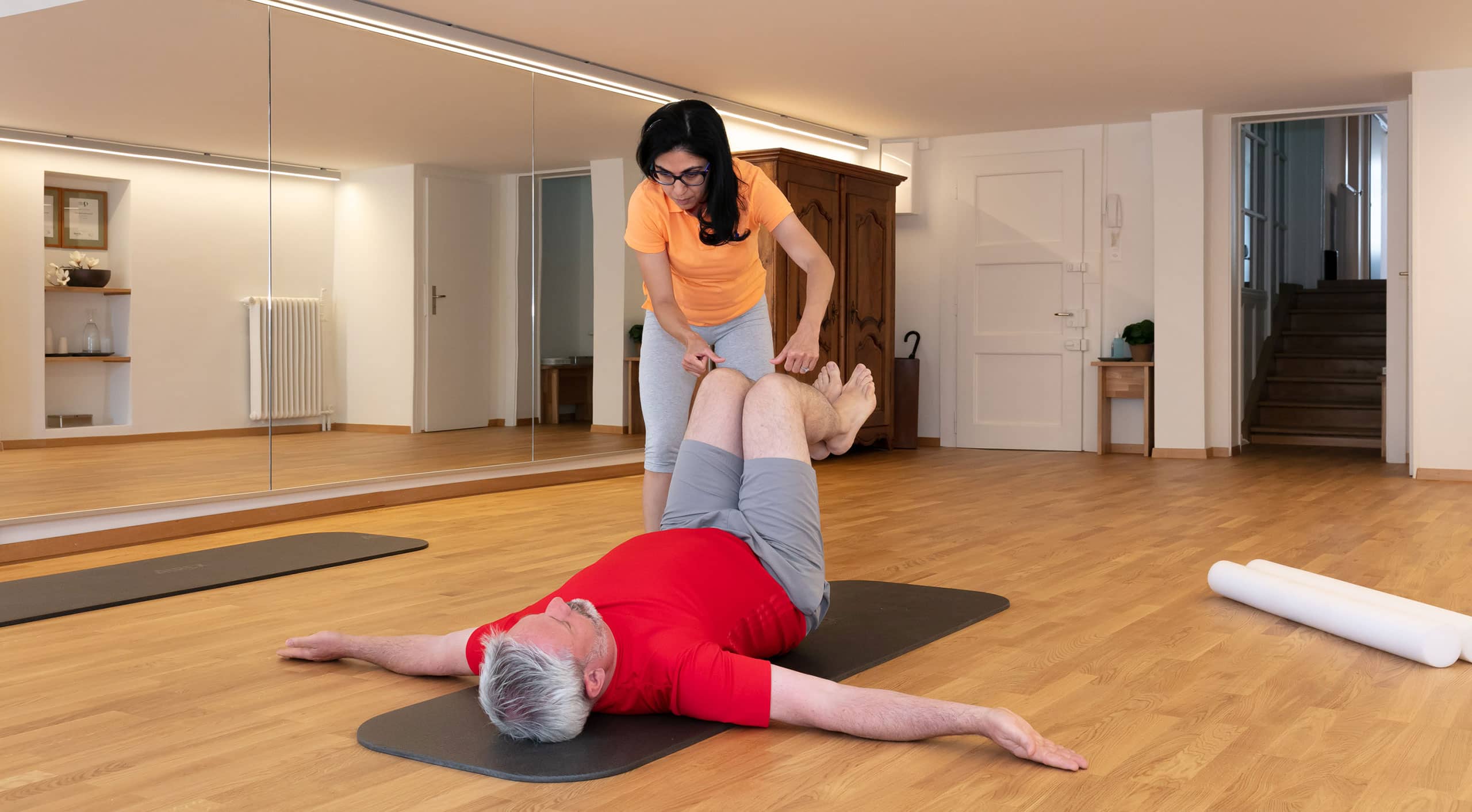 Payment terms:
Please note that cancellation of appointments must be done 48 hours in advance, otherwise they will be charged. Thank you for your understanding.
Seasonal subscriptions cover a defined period of time. Missed classes are neither refunded nor postponed.
Any registration confirmed by email or telephone message will be due and final, if it is not cancelled by the same channel within 7 (seven) days of confirmation.
Payments to be kindly made within 7 (seven) days from the date of confirmation for private, semi-private and group classes. Thank you for your understanding.